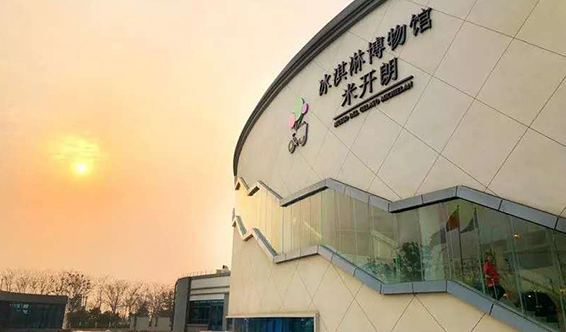 Michelang food co., LTD is a large production base of the POPLAND Group in east of China. The project is located in Chinese Yangtze River economic development center -Jiaxing Economic and Technological Development Zone High Quality Food Park. Being Close to many global top 500 enterprises, the company registered 51 million yuan and covers more than 40 acres of land. The total investment is up to200 million yuan.
According the growing demand of the East China market and long-term development strategy of the group, Michelang food co., LTD have added frozen dough, handmade chocolate, cookies and other projects .The company realized commercial production at the end of 2017, with an annual production capacity of 12,800 tons of ice cream, 900 tons of dough, 128 tons of cookies, 6.5 tons of candies and 300 tons of solid drinks. Thus, the company forms a perfect supply pattern of one south and one north, echoing with Shenyang cold drink food co., LTD.,
In addition to the basic production capacity, the company also has the following two features:
Firstly, the company pays attention to the construction of ice cream culture transmission, and builds a large interactive experience area in the process of it.
1. It's so honorable to establish the first Italian Ice cream museum outside Europe, leading the take-off of the ice cream industry in China.
2, Leading into the" industrial tourism" experience economy, we set up an ice cream consumers experience visit corridor to let every visitor to understand the process of making ice cream in the most straightforward way. It's not only shorten the distance with the customer, but also become the birthplace of the Communist Party of China -- another famous visiting place, South lake red boat and red tourist route
Second: Green environmental protection operation. To build a modern enterprise of energy conservation and emission reduction, we go ahead in the whole industry to respond to the call of the country in water treatment and photovoltaic power generation.